Figma Section labels with status
Help your team know what your screens are for with Figma Section Labels
Free Resource • Grab a copy in the Figma Community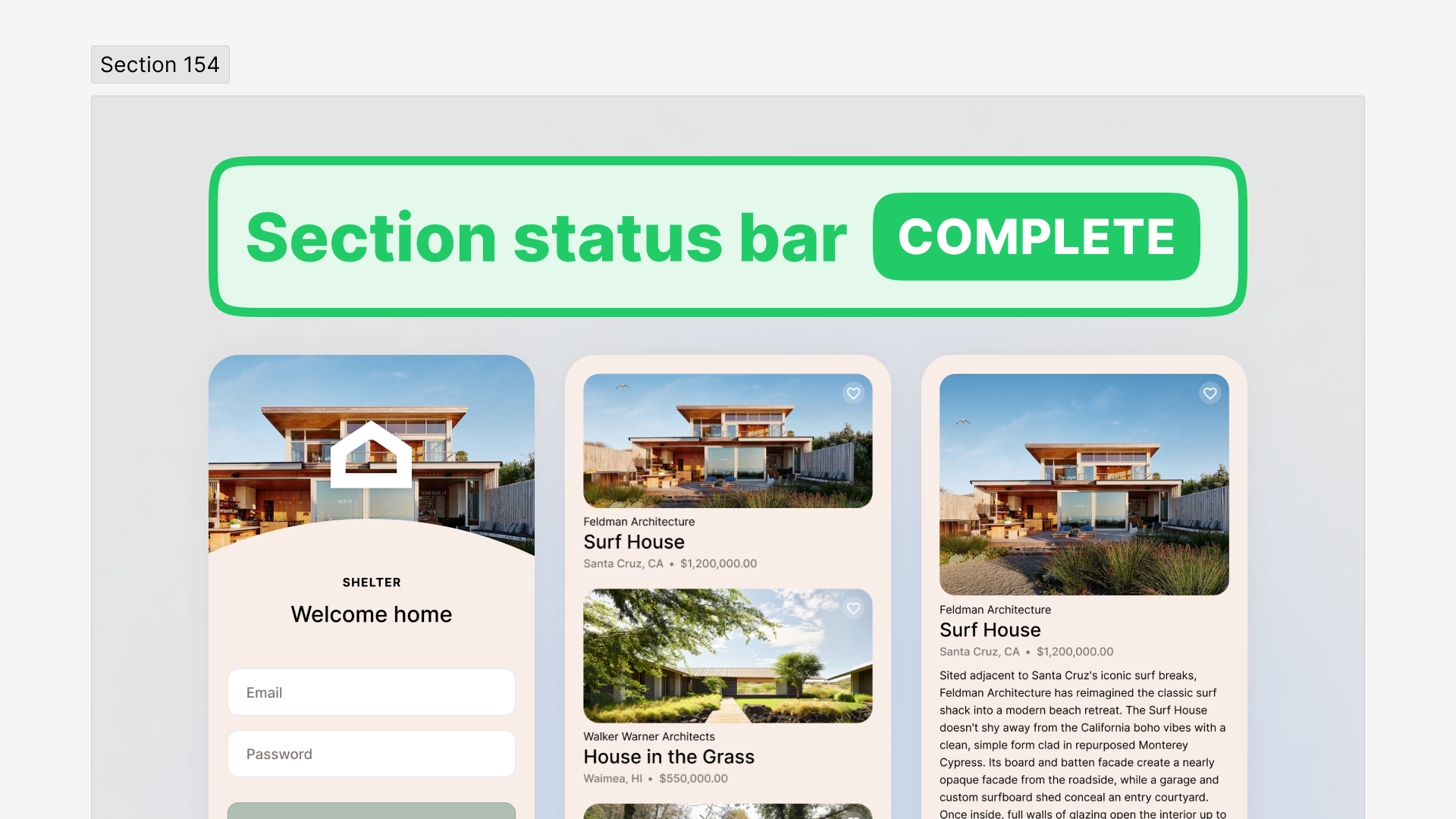 If you are anything like me, you put all your screen designs in one page. It's not a problem for the person that made the file but it's pretty messy for other team members. That's why I created flow status bars that will help you organize your flows, making it easier for your team members to jump in and get started.
I like to keep the available status labels pretty slim with just Design, Review and Development. You can easily add another instance if you need to represent a different stage of work. You can also easily change the colors to match your brand.
There have been times where I have added notes to the status bar, like when I made my last round of updates, or the work that I have left to do. I feel like this takes away from the focus of the flow status, so I've just stuck with this simpler layout.
Update: With the recent release of Sections by Figma, I've updated the existing flow labels to be used within or to group sections. With the addition of Sections, these have become even more useful for me in my workflow.
👉 Get a free copy of my Figma Community file
📺 Learn how I use this template in my work on YouTube.
📁 If you are looking for other ways to organize your work, check out my free Notion Personal Dashabord.